As a text field (rather than a date), HubSpot's default contact birthday attribute cannot be used effectively in Workflows or other tools.
Although you may utilize a custom date property anywhere in the system by creating one.
You can discover a step-by-step tutorial on how to add a birthday field to HubSpot in this article.
See Also Easy Tips to hire virtual event planners | 5 pointers to note|
How to create a date property in HubSpot
In HubSpot, how do you set up a date property?
Click the settings icon in the main navigation bar of your HubSpot account.
Go to Properties in the menu on the left side of the screen.
Click Contact properties under the Select an item drop-down menu.
To create a property, Click Next after completing the Object type, Group, and Label fields.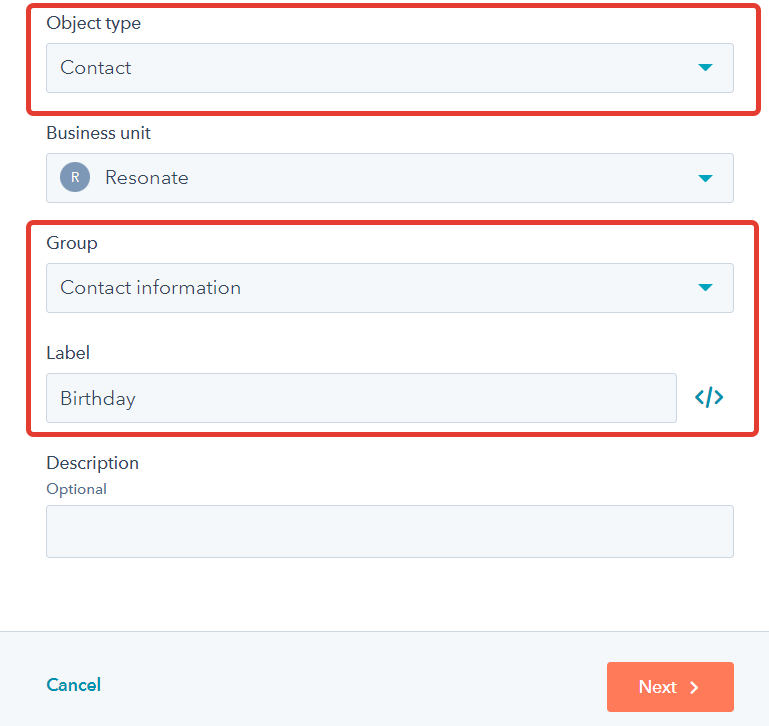 Define the field's type as Date picker and click Create.
Related What to do if you graduated with a 2.2 degree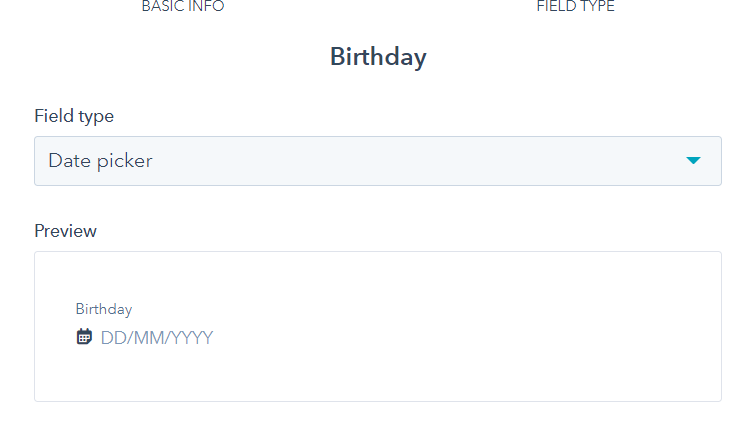 You have successfully created a custom Date property on hubspot.
Related 6 best sites to buy instagram likes 2022 |How to buy instagram likes |
How to Add a birthday field to Hubspot |default view|
In HubSpot, you may alter the fields that are visible in the menu of items on the left.
Every time you access the record, you will see the Birthday field if you add it to the default view.
Click the settings icon in the main navigation bar of your HubSpot account.
Navigate there by selecting Object => Contacts from the left sidebar menu.
Select the Record customisation tab, then click Edit after selecting the "Choose properties" for default sidebar option.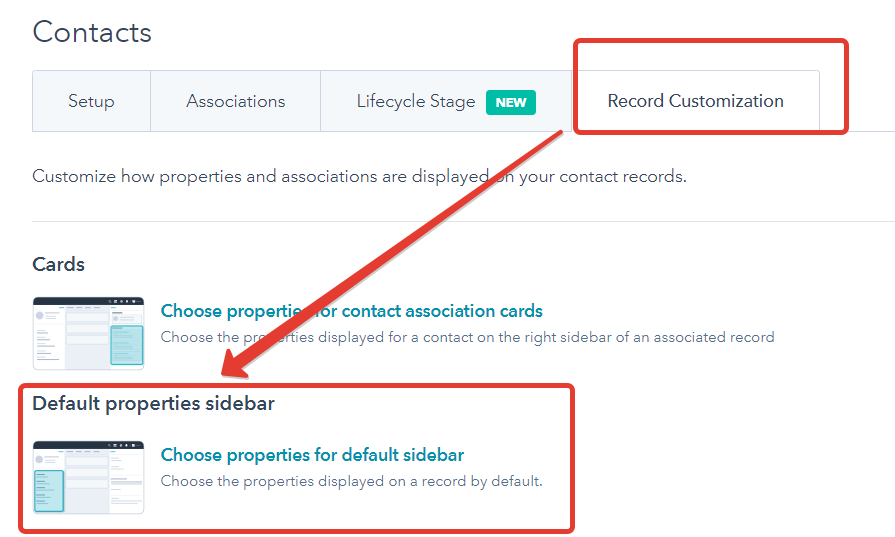 To find the Birthday field, use the search bar.
Change it's placement in the section if necessary, then click Save.
The default Hubspot screen for your contacts now has a new Birthday field that you successfully added.
Create a Center on date workflow
Sending automatic emails with greetings is one use case for the Birthday field.
The reasoning is straightforward: HubSpot looks at the current date and, if it matches a property value, takes any action (such as sending an email).
Click Create workflow after navigating to Workflows.
Select Contact-based under Start from scratch (1). (2).
Birthday is selected when you click Contact date property (3). (4).

Set up a Delay of your choosing on the Workflow page (1). It shows the time at which the process will carry out an activity.
To add an action (2) and configure an option, click the plus sign (3). We choose Send an email because we want to send a happy birthday email. Choose a pre-written email and click Save.
For a review of your workflow options, click Review and publish.
Create the Re-enrollment criteria so that the contact will repeatedly re-enroll in the workflow (i.e. multiple years).
See Also 9 steps on How to hide page on a dealer.com website | Full Guide revealed|
Now on each birthday, the contact will receive a Happy Birthday email.
Now, that's it, How to add birthday field to Hubspot successfully.
Conclusion – How to add birthday field to hubspot
This post can help you if you want to learn how to add a birthday field to Hubspot.
When adding a birthday field to Hubspot, there are a few things to take into account.
You must first choose the location where the field will be displayed.
You may either include it in your contact forms or add a custom field to Hubspot.
You must add the field's code once you've chosen the location where it will appear.
You can do this by visiting your Hubspot account and clicking "Fields" under "Contacts." Click "Create custom field" after that.
Choose "Date" as the data type, type in the name of your field, and then select "Birthday" from the drop-down option.
Related How To Start A Career in Blockchain Technology- All you need to know
You're ready to go after you click "Create Field"
In Hubspot, your new birthday field is now visible.How to add a birthday field to Hubspot was the main focus of this.
You like this post,share:)