Top 10 delicious homemade recipes in 2022
In this article, we will provide to you our list of Top 10 delicious homemade recipes to try out in 2022.
We have published articles on food and menu recipes, you want to check them out
Shrimp Pad Thai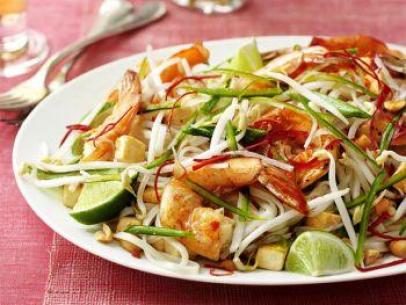 The first on our list of top 10 delicious homemade recipes is the shrimp pad Thai.
Ordering takeout on a hectic night is so alluring, but if you can put together a few essential components in advance, the results from these replica alternatives will come together just as quickly as the restaurant food — plus they'll be so much nicer and less expensive too!
For about 10 minutes, soak the noodles in a dish of warm water until they are pliable enough to separate.
In a another bowl, combine the lime juice, fish sauce, sugar, and chili sauce.
Drain the noodles after they are soft, then add them back to the bowl. Place the bowls and any components close to the stove (this dish cooks quickly).
A wok or large skillet should be heated all the way through. After adding the vegetable oil, stir-fry the shrimp for about two minutes, or until pink.
Using a slotted spoon, transfer the shrimp to a bowl while keeping the oil in the pan.
Tofu and garlic should be added to the pan and stir-fried until just browned. Stir-fry the noodles with 1/4 cup of the fish sauce mixture until they are thoroughly coated for about 3 minutes.
 If the noodles look dry, you can add up to 1/4 cup of water, but avoid letting them go soggy.
Toss in the 1/4 cup of peanuts, radishes, and scallions. Add the rest of the fish sauce mixture and stir.
Taste and adjust the seasoning (you can add more water, lime juice or fish sauce).
After roughly two minutes, add the shrimp back to the pan and heat through.
Place the mixture on a dish and garnish with the remaining 1/4 cup peanuts, bean sprouts, and jalapenos accompanied by lime wedges.
Shrimp that cooks quickly adds heft to pad Thai in a hurry.
See Also 12 Easy Tips on How to cook steak with cannabutter | Recipes, procedures |
2. Shortcut Beef Pho
Cooking stats
Level: Easy
Yield: 6 servings
Total time: 2 hr 15 min
Prep: 15 min
Cooking time: 2 hr
The second on our list of top 10 homemade delicious recipes 2022 is the
A quick sauce spiked with fresh garlic and ginger adds bold flavor this weeknight staple.
Ingredients
For the broth:
2 beef shanks with meat on them (about 2 1/4 pounds total)
3 large yellow onions, halved
1 6-inch piece ginger, halved lengthwise
1 head garlic, halved crosswise
2 tablespoons vegetable oil
Kosher salt
2 cinnamon sticks
4 star anise pods
3 tablespoons black peppercorns
3 quarts low-sodium beef broth
1/3 cup fish sauce
For the soup:
1 pound flat rice noodles
8 ounces deli-sliced roast beef, torn into pieces
4 cups bean sprouts
1 large bunch Thai basil or mint, leaves torn
2 jalapeno peppers (red and/or green), thinly sliced
1 large red onion, thinly sliced
Hoisin sauce and/or Sriracha (Asian chile sauce), for serving
Recipe Directions
preparing the broth A rack should be placed in the top third of the oven, which should be heated to 450 degrees F.
On a baking sheet with a rim, combine the beef shanks, onions, ginger, and garlic with the vegetable oil. Season salt to taste.
About 30 minutes of roasting, flipping the veggies and meat once halfway through, is required to slightly brown the food. Move into a big pot.
In the meantime, toast the peppercorns, cinnamon sticks, and star anise pods in a small skillet over medium heat for 5 minutes, stirring the pan occasionally.
To the saucepan with the beef shanks, add the beef broth, 2 quarts of water, the toasted spices, and the fish sauce. After bringing to a boil, turn down the heat to a low simmer.
 Cook for 1 to 1 hour, 30 minutes, scraping off any foam that rises to the surface as you go.
Remove the beef shanks from the heat and place them on a cutting board.
Pour the broth through a fine-mesh sieve into a different large pot. (The broth can be prepared up to 2 days in advance; let cool, then store in a closed container in the refrigerator.)
With two forks, shred the shank flesh, discarding any cartilage fragments, and then stir it back into the soup. Throw away the bones.
As instructed on the packaging, cook the noodles. Add the noodles and roast beef to the bowls after dividing the liquid and the meat into portions.
Serve with hoisin sauce and/or Sriracha and garnish with the bean sprouts, basil, jalapenos, and red onion.
 3.  Skillet Deep-Dish Pizza

There is no need for a pizza stone, folks! To obtain the perfect, crispy crust, simply use your cast-iron skillet.Related Twisters menu prices- restaurant price list

The Skillet deep-dish pizza is one of the homemade recipes 2022 to try out in this year.

See the various ingredients and how to prepare the skillet deep dish pizza effectively.

 

Ingredients

 
4 teaspoons of virgin olive oil
1 pound of sweet or spicy Italian sausage, cut into rounds
Softened two teaspoons of unsalted butter
Fresh pizza dough weighing one pound, at room temperature.
10 ounces of sliced, low-moisture whole milk mozzarella.
One cup of your preferred marinara sauce or one and a half cups of strained and crushed San Marzano tomatoes.
Minced three garlic cloves
1/4 cup dried oregano
Grated Parmesan, half a cup
Set the oven to 400 ℉. 2 tablespoons of olive oil are heated over medium-high heat in a skillet.
Cook the sausage rounds for 8 to 10 minutes, or until they are golden brown on both sides.
Butter should be used to coat the interior of a 12-inch cast-iron skillet.
Spread the pizza dough evenly from the center outward, 1 1/2 inches up the sides, and to the bottom edge.
To get a crisp bottom pizza crust, the layering of the toppings is crucial.
Take the sausage first. Place the mozzarella and marinara on top of the dough after evenly distributing the sausage.
Oregano and garlic salt should be added on top. Add the Parmesan cheese last, followed by the final 2 tablespoons of olive oil.
Place the pan pizza on the bottom rack of the oven, and bake for 30 to 35 minutes, or until the crust's edge is golden brown and crusty.
Before serving, remove and allow to rest for five minutes.
Related The broken yolk menu prices 2022 |Updated|
 4. Cheeseburger Hand Pies
Put a complete batch of hamburgers in the oven with the flakiest "bun" you've ever had instead of turning them over a hot stove!
Dinner is hardly "healthy" or even fully homemade when puff pastry is involved.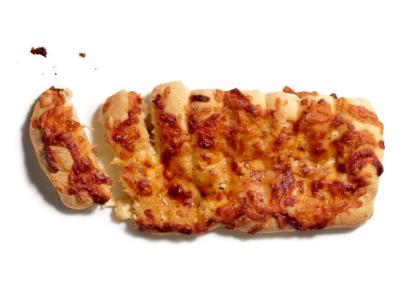 Ingredients
Olive oil extra virgin, 2 tablespoons
1 medium sweet onion, shredded or diced
2 minced garlic cloves
100 grams of ground beef
Worcestershire sauce, two tablespoons.
Tomato paste, 2 tablespoons (use ketchup in a pinch)
1 salt shakerful
1/2 teaspoon each of pepper and thyme
14.5 ounce can of beef stock or broth, half
1 package of thawed frozen puff pastry
1/2–3/4 cup chopped or shredded very sharp cheddar cheese
Mustard, 3 tablespoons (any kind)
small water bowl
Instructions
How to prepare cheeseburger hand pies
In a skillet, sear the beef, then set it aside.
The ground beef, seasonings, and onion are cooked together in the same skillet.
Place the meat mixture onto each crescent-shaped piece of dough.
Bake it.
6. The Shrimp Cocktail
Ingredients
Shell-on 32 (21 to 25 count) shark shrimp
1/2 cup sugar 1/2 cup sea salt
One water cup
2 ice cubes
1 (14 1/2 ounce) can of drained diced tomatoes
12 cup ready-made chili sauce
1 teaspoon sugar, 4 tablespoons prepared horseradish
A few fresh black peppercorns
Sea salt, half a teaspoon
Olive oil, 1 tbsp
Old Bay seasoning to taste
See Also 10 Easy tips on How to make sugar syrup | Sugar treats, drinks |
Cooking Directions
Make an incision down the rear of the shrimp, following the intestinal tract, with a pair of scissors or a serrated knife. Shrimp should be dissected, but the shells should remain intact.
Put cleaned shrimp and brine in a basin, and then chill the mixture for 20 to 25 minutes.
Place tomatoes, chili sauce, horseradish, sugar, pepper, and salt in a food processor and combine while the shrimp are brining until smooth.
Cocktail sauce should be stored in the refrigerator until use.
For five minutes, prepare the oven's broiler while placing a baking sheet or broiler pan underneath. Drain the shrimp well after removing them from the brine.
The shrimp should be rinsed in cold water and dried on paper towels. Shrimp should be mixed with olive oil and Old Bay seasoning in a big bowl.
Put shrimp on a hot sheet pan and turn the broiler back on right away.
Use a pair of tongs to turn the shrimp after two minutes. For another minute, broil the shrimp once more.
Place on a frigid cookie sheet. Refrigerate right away.
Arrange the cooled shrimp with cocktail sauce in a martini glass or however you like.
7. Chicken & Vegetable Stir-Fry
It's just a modified version of toddler-friendly Asian noodles that I've cooked before, but this time I took a risk and added freshly grated ginger and sweetened it with honey. One tiny teaspoon of BBQ sauce is my secret weapon.
It merely added a little smokey and sweet flavor to the whole meal.
Though BBQ sauce can easily overpower everything, avoid adding too much.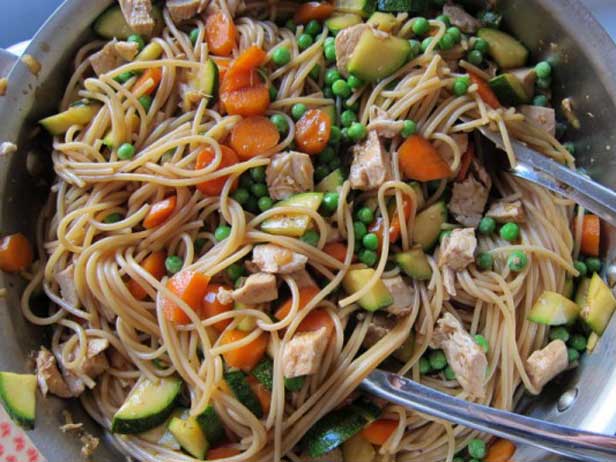 2 teaspoons of extra virgin olive oil
(1/2 box) 1/2 pound gluten-free spaghetti
One pound of boneless chicken thighs or breasts
2-3 teaspoons of grated fresh ginger
50 ml of soy sauce
Honey, 1/4 cup
1 tsp. of barbecue sauce
0.5 teaspoons of pepper
1 to 2 cups sliced carrots
1 to 2 cups sliced zucchini
Peas, 1 cup
Instructions
Bring water in a big pot to a boil. Add the noodles and cook them as directed MINUS 2 minutes.
Place a large saute pan over medium-high heat and drizzle with oil. Meanwhile, season the chicken with salt and pepper on one side.
Put the chicken in the pan with the S&P side facing up. Cook for about 3 minutes on each side, or until the edges are golden and crispy. Once cool, transfer to a platter and cut into bite-sized pieces.
 First, sautee the carrots in a little water in the chicken pan (with all the drippings and brown pieces).
Stir thoroughly, being careful to remove all the bottom particles.
Add the ginger, soy sauce, honey, and BBQ sauce three to four minutes later.
After adding, sauté the zucchini for 2 minutes. Return the chicken and peas to the pan. Stir in the drained spaghetti.
Put whatever appeals to each child on their plate or bowl, but be sure to include enough vegetables so they may sample everything. Adults can like soy sauce, freshly grated pepper, or a small amount of salt.
8. Moroccan-Style Chicken Soup
Preparation Time: 15 mins
Cooking Time: 45 mins
Serves: 5
Difficulty: Easy
1 tbsp organic rapeseed oil
1 onion, chopped
2 carrots, peeled and chopped
1 clove garlic, chopped
3 tsp harissa spices by Sainsbury's
125g pearl barley by Sainsbury's
2 x 390g cartons chopped tomatoes with basil, chilli & oregano by Sainsbury's
410g tin Sainsbury's chick peas, drained and rinsed
50g dried apricots, chopped
140g cooked roast chicken, cut into bite-size pieces.
½ x 28g pack fresh flat-leaf parsley by Sainsbury's, chopped, plus extra to garnish
How to prepare Moroccan-Style Chicken Soup
Below are the directions on how to make the Moroccan-style chicken soup at your convenience provided you make available the recipes of this dish and you strictly follow the steps outlined below.
Cooking Instructions
In a big pan, the oil is heating. Cook the carrots and onion for 5 minutes, or until tender.
Cook for an additional minute after adding the garlic and harissa spices
Add the diced tomatoes, pearl barley, and 1.3 liters of cold water by stirring.
After bringing to a boil, simmer for 15 minutes.
The remaining roast chicken flesh, dried apricots, and chopped parsley should all be added to the pan along with the chickpeas.
For 10 minutes, cook. Add more parsley to the dish as a garnish.
9. Sweet Potato Stew with Spicy Pork
Preparation Time: 10 mins
Cooking Time: 20 mins
Serves: 4
Difficulty: Medium
Ingredients
1 cup chopped tomatoes in a can without salt
1 medium white onion, cut into quarters 2 garlic cloves
1 tablespoon of the sauce and half a chipotle in adobo
Vegetable oil, two tablespoons
1 big, trimmed, and cut into 1-inch chunks (approximately 1 1/2 pounds) pork tenderloin
freshly ground black pepper and Kosher salt
10 grams of chili powder
One sweet potato, 8 ounces, peeled and sliced into chunks of 1/2 inch
2 cups of chicken broth low in salt
1 tablespoon jalapenos pickled
1 cup of Greek yogurt with 2%
1/medium-sized head of red cabbage
1 medium avocado
1 lime
loosely packed 1/2 cup fresh coriander
8 warmed 6-inch corn tortillas
How to cook Sweet Potato Stew with Spicy Pork
Directions
In a sizable Dutch oven or saucepan, heat the oil over medium-high heat until it almost starts to smoke.
Add the pork in a single layer, season with 1/2 teaspoon pepper and 1 teaspoon salt, and simmer for 2 minutes without stirring.
About another minute, turn the pieces over and heat until browned.
Add the tomato puree, sweet potatoes, chicken broth, 1/4 teaspoon salt, and a few grinds of pepper after dusting the beef with chili powder.
Bring to a boil, lower the heat to medium, cover, and simmer gently for about 15 minutes, or until the meat is thoroughly cooked and the potatoes are fork-tender.
Prepare the toppings in the meantime: Toss the yogurt and chopped jalapenos together in a small bowl.
Cut the avocado into bits, wedge the lime, and shred the cabbage.
Pour the stew into big, roomy bowls.
Serve with the tortillas and top with the yogurt mixture.
Garnish with the cabbage, avocado, lime, and coriander.
10. Lighter Smoky New Potato Salad
Preparation Time: 10 mins
Cooking Time: 20 mins
Serves: 4
Difficulty: Easy
Ingredients
675 g of small new potatoes, cleaned, and 60 grams of low-calorie or light mayonnaise
1 tablespoon of shallots, chopped finely.
lime juice, 2 tablespoons
One teaspoon of sweet smoked paprika
Olive oil, two teaspoons
1 big clove of minced garlic
Freshly ground black pepper and salt
1 tablespoon of freshly chopped coriander
How to make Smoky New Potato Salad
Put the potatoes in a big pot and add 2 inches of cold, salted water over them.
Bring to a boil, reduce the heat, and simmer for 15 to 20 minutes, or until the vegetables are barely soft when pierced with the tip of a paring knife.
In the meantime, combine the paprika, mayonnaise, shallot, lime juice, and in a medium bowl.
In a small pan over medium heat, warm the oil. Cook the garlic for one to two minutes, stirring frequently, until aromatic. Place aside.
The potatoes should sit for 3 to 4 minutes after draining, or until they are cool enough to handle but are still very warm.
Potato wedges should be cut up and added to the mayonnaise mixture.
Sprinkle with salt and pepper, toss to blend, then drizzle with the olive oil and garlic combination.
Serve heated or at room temperature and top with coriander.
You like this post,share:)